• athletic women • panty fresh • running • sports
Fitness in today's day and age is a prominent part of everyone's lives, women today are more into staying fit than they were before. Whether it is at a gym, running the streets, or running marathons, women today are more health conscious than they were before. Now for women who don't have the luxury of working out during the day they go to the gym before work, maybe even during their lunch breaks.  Now what do they do if they don't have the time to shower? Here inlies the ingenious product of Panty Fresh.
---
• clean • health • jogging • marathon • runner problems • running • sport • sports • sweat • underwear • woman survival kit • Women hygiene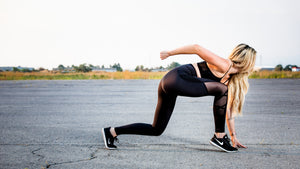 Hi, my name is Dani and this is the story of how Pantyfresh was a lifesaver during a marathon. Back in the spring, I was participating in the Long Island Marathon and my family wanted to take me out to celebrate (and to get some post-run carbs to soothe my extreme hanger) but I was feeling so gross I almost didn't want to.