• comfort • life saver • period kit • travel • Women hygiene
You and your friends have been talking about backpacking through Europe for over year, after saving all that money, getting all  your travel documents in order. You are finally here! You and your friends can't be anymore excited to get to go on the trip of a lifetime before you head your separate ways. You get to your first destination when your friend realizes she didn't pack any extra pads in her pocketbook for the day. Your other friends look in theirs and come up empty, your searching through your bag and you come across your panty fresh kit. Crisis averted!
---
• airport • pantyfresh • pantyfresh plane • travel
You are heading to the airport and you are waiting to board your plane and you see on the board that your flight has been delayed or cancelled until for an undetermined amount of time  and you realize all your essentials are already in your bag that has been checked. Now you get to your final destination and realize your luggage has
---
• Blogs for women • pantyfresh • travel
It's a Saturday and you are wondering what you and your girlfriends should do tonight, well instead of going out to dinner, clubbing or the movies why not get together some of your favorite movies, beauty products and have a girl's night in night. September 22 is National Girls Night in Day. So, put on your favorite sweats or pajamas and have a relaxing fun night at home with the girls.
---
• backpack • driving • pantyfresh • travel • travel kit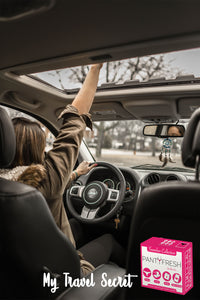 Hi, my name is Jessica. I am a frequent traveler and whenever I go on a road trip, I always throw PantyFresh in my travel backpack.
After driving for hours ....
---
• life saver • Panty Fresh • period • period kit • school • teens • travel • underwear • women • Women hygiene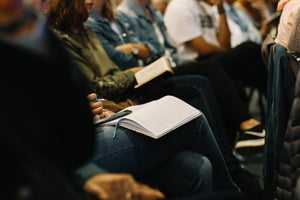 Hi, my name is Emily. I'm a full-time college student who is always on-the-go. Last semester, I got my period at the worst possible time. I still had 2 more classes left in the day and I didn't have time to run home or to a CVS. Thankful while searching in my bag I found PantyFresh ( a gift from a friend from a couple of months ago). Honestly, I forgot I even had it but I'm so happy I did because of this product is sooo much more useful than just a single pad or tampoon.PantyFresh not only came...