• life saver • Panty Fresh • period • period kit • school • teens • travel • underwear • women • Women hygiene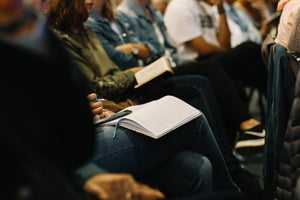 Hi, my name is Emily. I'm a full-time college student who is always on-the-go. Last semester, I got my period at the worst possible time. I still had 2 more classes left in the day and I didn't have time to run home or to a CVS. Thankful while searching in my bag I found PantyFresh ( a gift from a friend from a couple of months ago). Honestly, I forgot I even had it but I'm so happy I did because of this product is sooo much more useful than just a single pad or tampoon.PantyFresh not only came...
---
• beauty • Blogs for women • comfort • Panty Fresh • period kit • school • teens • travel • women • Women hygiene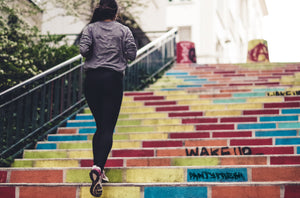 Hi, my name is Amy, a mom of 2 elementary school kids who is always on the run. I hope that Panty Fresh can also be your go-to when you make a mommy mistake. It was 6 AM and I was dreading to get out of bed since I knew I had a long day ahead of me. It was my sons back to school night and I wasn't going to be home until 9 PM at night. I eventually, dragged myself out of bed, made myself a cup of coffee and started to get my daughter and son ready...
---
  Hi my name is Jeanine. I am a mom of two kids. Erica 12 and my son Jimmy who is 8. This is the story of my daughter's period meltdown at school. I try really hard to be the best mom but I am constantly feeling like I am fucking up. I wake up at 6 AM work out, make breakfast, make lunch for my kids, wake up the kids, help get them ready and carpool to school then head to work. Just my morning alone is insane. I am always accidentally wearing my shirt inside out, or two...
---
Fashion week panty confessions. Hi my name is Chloe. I am a New York City model. This week is the most hectic week of my entire life. Fashion week. Most people see Fashion week as glamorous; famous designers, fashion shows, couture, cocktails, celebrities, small poodles and of course Anna Wintour. But for a model Fashion week looks like this...running around, not having time to pee, running from show to show, shaving in the cab, shaving in the limo, hairstylist brushing out the hairspray from your previous show as your scalp throbs from the pain and attending fashion events at night....
---
• beauty • Blogs for girls • Blogs for women • comfort • NYC • Panty Fresh • travel • Women hygiene
My name is Riley Taylor and this is the story of how my Panties rescued me from my awful traveling experience.