• Blogs for women • pantyfresh • travel
It's a Saturday and you are wondering what you and your girlfriends should do tonight, well instead of going out to dinner, clubbing or the movies why not get together some of your favorite movies, beauty products and have a girl's night in night. September 22 is National Girls Night in Day. So, put on your favorite sweats or pajamas and have a relaxing fun night at home with the girls.
---
• Blogs for women • business women • pantyfresh
The American Business Women's Association was started September 22, 1949. The reason it was started was to bring together all working women in different working fields together to provide them with opportunities to help themselves and others. It was also important because it helped provide women gain the leadership qualities, education and networking that they needed in order to become successful in the businessworld.
---
• pantyfresh • wedding • wedding kit
Hi, My name is Mia. I don't usually write reviews or submit anecdotes but I felt like I had to in this case. PantyFresh really was a lifesaver during my friend's wedding.
---
• backpack • driving • pantyfresh • travel • travel kit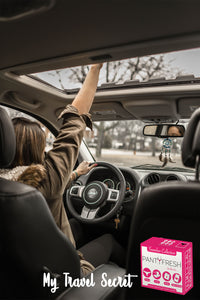 Hi, my name is Jessica. I am a frequent traveler and whenever I go on a road trip, I always throw PantyFresh in my travel backpack.
After driving for hours ....
---
• clean • health • jogging • marathon • runner problems • running • sport • sports • sweat • underwear • woman survival kit • Women hygiene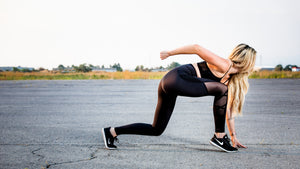 Hi, my name is Dani and this is the story of how Pantyfresh was a lifesaver during a marathon. Back in the spring, I was participating in the Long Island Marathon and my family wanted to take me out to celebrate (and to get some post-run carbs to soothe my extreme hanger) but I was feeling so gross I almost didn't want to.