• christmas • holidays • pantyfresh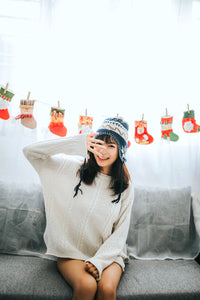 It's that time of year again, the holiday season is quickly coming upon and you might be starting to come up with gift ideas. But you have no idea what you can put in a stocking for your mom,wife, sister, daughter, let's be honest how many times can you put socks, a back scratcher, lottery tickets or a gift card in a stocking. This year, try thinking outside the box and give your female friends and relatives something they can use.
---
• airport • pantyfresh • pantyfresh plane • travel
You are heading to the airport and you are waiting to board your plane and you see on the board that your flight has been delayed or cancelled until for an undetermined amount of time  and you realize all your essentials are already in your bag that has been checked. Now you get to your final destination and realize your luggage has
---
• gym • pantyfresh • Women Health and Fitness Day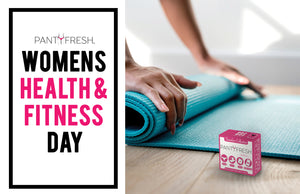 Women Health and Fitness Day is September 26, now September 29, is the 22nd Annual National Family Health and Fitness Day. Now you may be wondering how can I get my children to the gym if they are too young to do any of the machines? You don't need a gym to send the kids to, get them off the couch and take away the phones and ipads and get them moving.
---
• Blogs for women • pantyfresh • travel
It's a Saturday and you are wondering what you and your girlfriends should do tonight, well instead of going out to dinner, clubbing or the movies why not get together some of your favorite movies, beauty products and have a girl's night in night. September 22 is National Girls Night in Day. So, put on your favorite sweats or pajamas and have a relaxing fun night at home with the girls.
---
• Blogs for women • business women • pantyfresh
The American Business Women's Association was started September 22, 1949. The reason it was started was to bring together all working women in different working fields together to provide them with opportunities to help themselves and others. It was also important because it helped provide women gain the leadership qualities, education and networking that they needed in order to become successful in the businessworld.