• Blogs for women • life saver • Panty Fresh • pregnancy
Don't let the baby bouncing on your bladder prevent you from going out ever again.
---
• Blogs for women • pantyfresh • travel
It's a Saturday and you are wondering what you and your girlfriends should do tonight, well instead of going out to dinner, clubbing or the movies why not get together some of your favorite movies, beauty products and have a girl's night in night. September 22 is National Girls Night in Day. So, put on your favorite sweats or pajamas and have a relaxing fun night at home with the girls.
---
• Blogs for women • business women • pantyfresh
The American Business Women's Association was started September 22, 1949. The reason it was started was to bring together all working women in different working fields together to provide them with opportunities to help themselves and others. It was also important because it helped provide women gain the leadership qualities, education and networking that they needed in order to become successful in the businessworld.
---
• beauty • Blogs for women • comfort • Panty Fresh • period kit • school • teens • travel • women • Women hygiene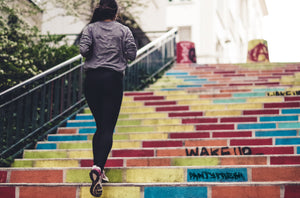 Hi, my name is Amy, a mom of 2 elementary school kids who is always on the run. I hope that Panty Fresh can also be your go-to when you make a mommy mistake. It was 6 AM and I was dreading to get out of bed since I knew I had a long day ahead of me. It was my sons back to school night and I wasn't going to be home until 9 PM at night. I eventually, dragged myself out of bed, made myself a cup of coffee and started to get my daughter and son ready...
---
• beauty • Blogs for girls • Blogs for women • comfort • NYC • Panty Fresh • travel • Women hygiene
My name is Riley Taylor and this is the story of how my Panties rescued me from my awful traveling experience.