• christmas • holidays • pantyfresh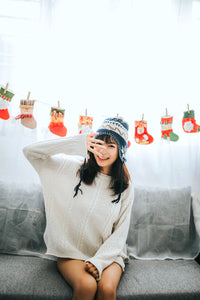 It's that time of year again, the holiday season is quickly coming upon and you might be starting to come up with gift ideas. But you have no idea what you can put in a stocking for your mom,wife, sister, daughter, let's be honest how many times can you put socks, a back scratcher, lottery tickets or a gift card in a stocking. This year, try thinking outside the box and give your female friends and relatives something they can use.
---
• Blogs for women • life saver • Panty Fresh • pregnancy
Don't let the baby bouncing on your bladder prevent you from going out ever again.
---
• comfort • life saver • period kit • travel • Women hygiene
You and your friends have been talking about backpacking through Europe for over year, after saving all that money, getting all  your travel documents in order. You are finally here! You and your friends can't be anymore excited to get to go on the trip of a lifetime before you head your separate ways. You get to your first destination when your friend realizes she didn't pack any extra pads in her pocketbook for the day. Your other friends look in theirs and come up empty, your searching through your bag and you come across your panty fresh kit. Crisis averted!
---
• awareness • breast cancer • proactive • womens health
October is National Breast Cancer Awareness Month and us at Panty Fresh want to help young girls and women be proactive in their breast health.
---
• Panty Fresh • period kit • school • teens • Women hygiene
Period mishaps are part of being female. Fortunately with Panty Fresh will help with any accidents that may occur